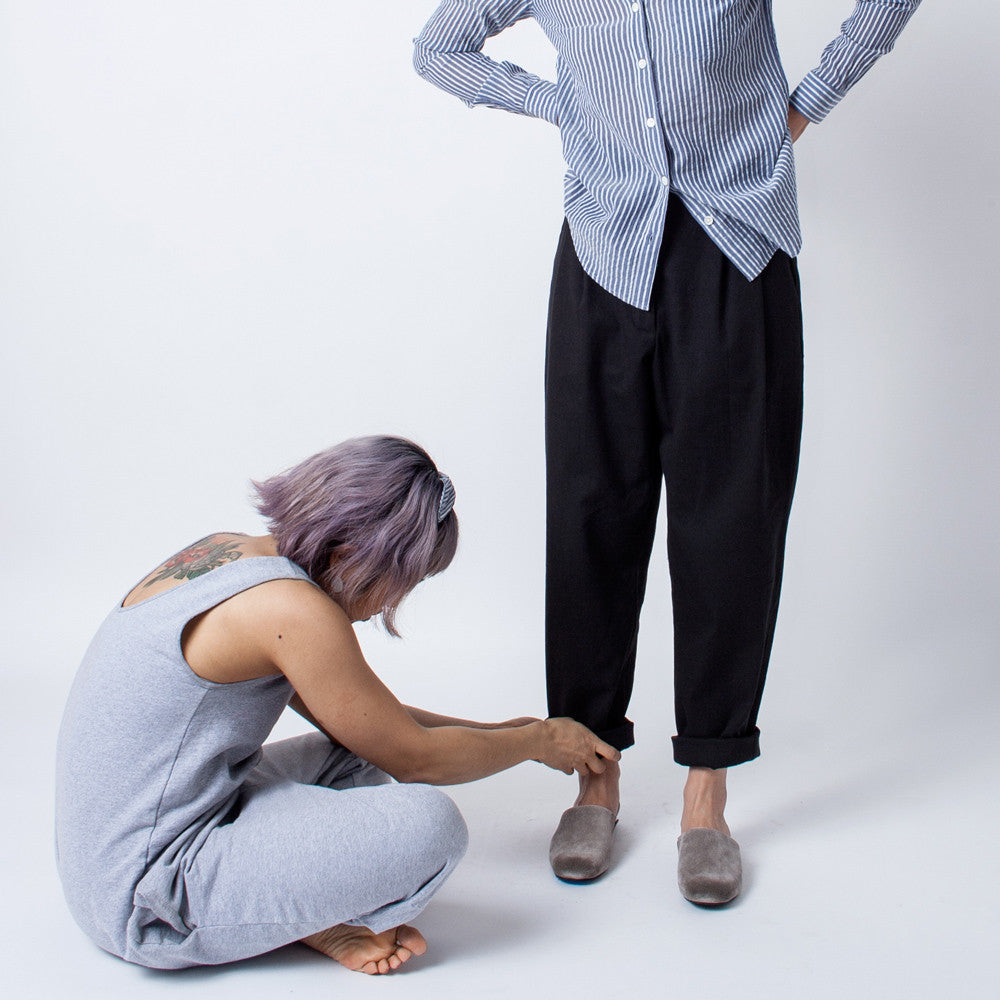 No generic sizing, ever
At STATURE, we know that one size doesn't fit all. We also get that just because we're generally short-boned doesn't mean an XS or S will automatically work. That's why we conceived our own method to ensure STATURE will work for the type of small-framed body that you have.
You can refer to all of our models' measurements as helpful references — STATURE models are all 5'4" and under. We also take flat measurements of every single garment we carry. So when in doubt, refer to the size chart on individual product pages.
Still not sure about sizing? Email us and we can talk it out: hello@staturenyc.com
Meet the models

Camille
"I'm athletic with a booty, broader up top 'cause I got the power!"

Height: 5'
Bust: 31" / 32AA
Waist: 24"
Hips: 33.5"
Jean Size: 23
Shoe: US 5.5
Breanna
"I'm a lady that's stacked from front to back like a brick house."

Height: 5'
Bust: 37.5" / 34D
Waist: 30"
Hips: 39"
Jean Size: 28
Shoe: US 7-7.5

Haroula
"I'm like a Greek salad—it takes a healthy amount of tomatoes and olives to dress this hourglass."

Height: 5'3"
Bust: 35" / 32C
Waist: 27"
Hips: 36"
Jean Size: 26
Shoe: US 7

Emmy
"I'm like a Forelle pear—lean on top, thick on the bottom, overall petite. And sweet, obvs."

Height: 5'3"
Bust: 31"
Waist: 24.5"
Hips: 36.5"
Jean Size: 25
Shoe: US 7
General sizing: Between 0-2.5

Nicole
"Built like Wonder Woman and obsessed with rompers."

Height: 5'2"
Bust: 32"
Waist: 27.5"
Hips: 33"
Jean Size: 26
Shoe: US 7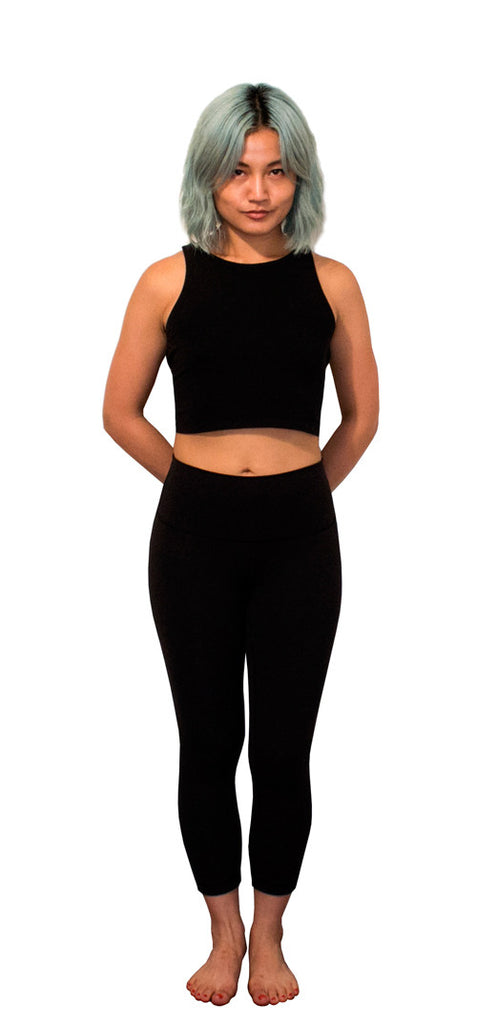 Sable
"Little in the middle with a nice amount of back."

Height: 5'2"
Bust: 32"
Waist: 26"
Hips: 35"
Jean Size: 26
Shoe: US 6
Know how to measure yourself
To figure out what garments work for you, find your measurements using a tape measure and these tips:
1. BUST: Measure around the fullest part of your chest.
2. WAIST: Your true waist is two fingers higher than your belly button.
3. HIP: Measure around the widest part of your hips.
4. INSEAM: Measure from the crease of your inner thigh to the bottom of your ankle, or grab your most perfect-fitting jeans, lay them flat, and measure their inseam. Use this as a base measurement to determine cropped pants and shorts. Round down if you're looking for a more cropped look!
5. LENGTH: Measure from your true waist to your ankle. Also take note of the length(s) you like your skirts to fall: above the knee or mini, at the knee or midi, or down to the ankle for maxi.
6. ARM LENGTH: Measure from your shoulder bone to your wrist. Make sure to record your preferred sleeve lengths for reference.
7. ARM HOLE: Measure the circumference of your arm as close to your body as possible. This can help determine strap length.
8. SHOULDER TO SHOULDER: Have someone measure your back from one shoulder bone to the other, or lay your best-fitted top flat and measure across, shoulder to shoulder.
9. SHOULDER TO BUST APEX: Measure from your clavicle to your bust line.